Overview
We design and build customised convertible slipform pavers, suitable for working on the slope, on the bottom or on the complete section of a canal. The knowledge acquired in more than 40 years of experience has allowed us to create a line of versatile and reliable machines.
Each machine is equipped with an electronic over hydraulic control system for level, cross slope and steering. The system is proportional, to provide a progressive correction, without steps - not even minimal - or marks on the concrete surface.
The main hydraulic circuits are of the "load sensing" type, to reduce energy waste and fuel consumption.
The vibration system operates hydraulic needle vibrators. Each vibrator has an independent speed control to be able to adjust the frequency independently. On the whole, the system has an automatic on-off engagement-disengagement control, synchronized with the machine's advancement.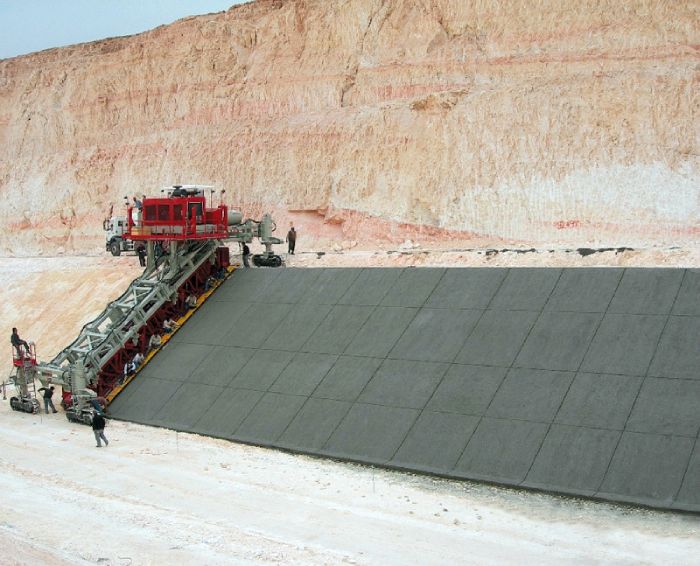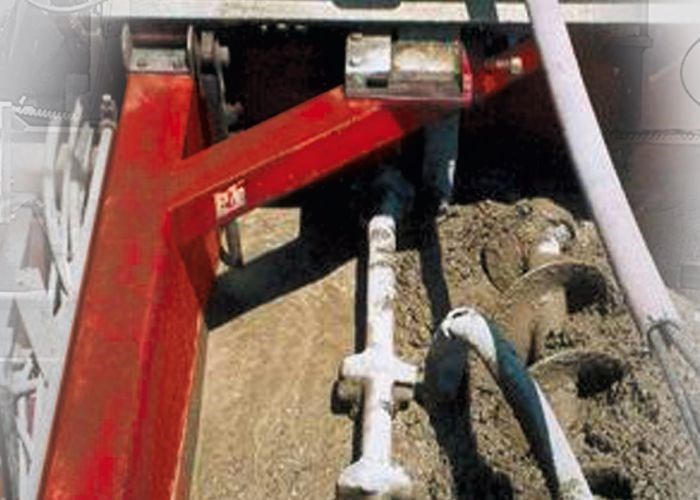 Technology
We have developed a canal paving method based on the concrete consolidation by internal mass vibration - not surface vibration.
This means that the hydraulic needle vibrators are positioned inside the mold hopper to vibrate the mass of the concrete and reduce drastically the amount of air retained.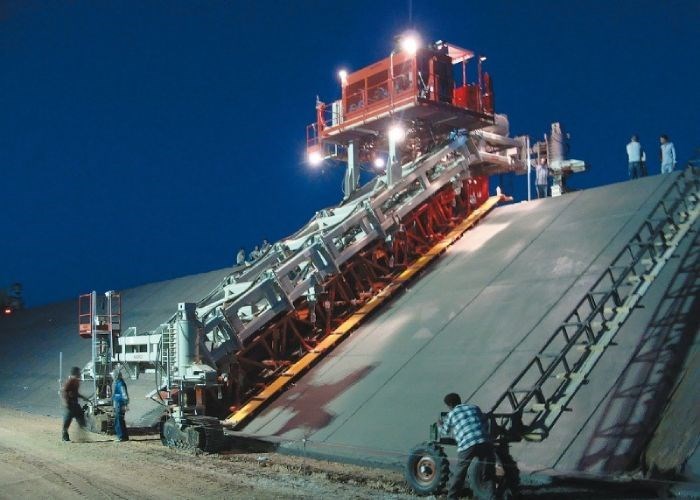 Advantages
Mixtures can be used that would be too "dry" if less effective methods of consolidation were used, such as pan type vibration or other traditional construction solutions.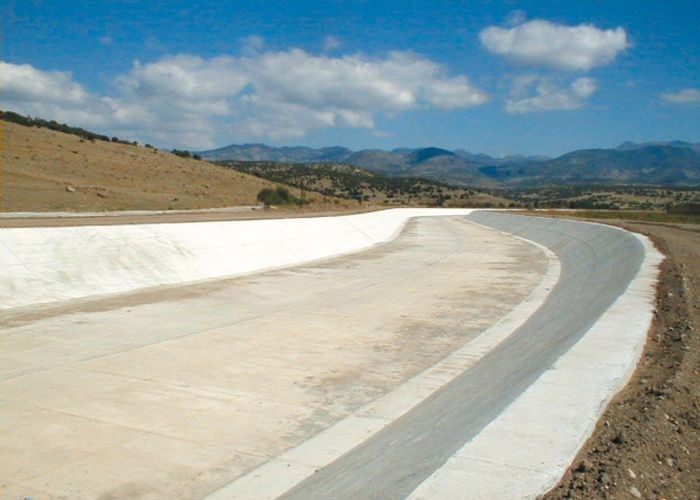 Results
The lifespan of the canal will be unbelievable longer since the strength, durability, and surface finish are related to the procedure of thickening the mixture.
Discover the models of concrete canal paver machines
Send us your request
Have we convinced you? If you need further information or a quote for your next machine, please fill out and submit the form below. Our sales staff will contact you shortly to answer your questions.
Where we are
Massenza S.r.l.
Head office and factory:
Via Bologna, 12 - 43036 Fidenza (Parma), Italy
Telephone: +39 0524 202811
Fax: +39 0524 530205