Overview
Proportional controls for level, cross slope and steering. The three-track suspension system allows adjustment up to 1.00 meters. Each track is independently controlled and operated. The control station is designed for an easy control of all the machine functions by a single operator.
Trimmer slipform paver, suitable for a wide variety of concrete profiles, such as:
small channels;
sidewalks;
curbs;
ditches;
cycle paths;
safety barriers, etc.
The use of the trimmer can be simultaneous to the splipforming, for the realization of profiles without leakage of concrete.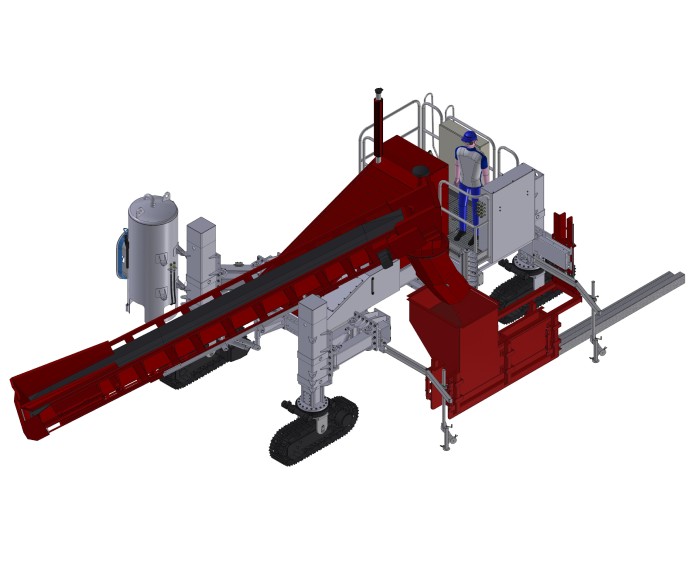 Discover the trimmer slipform paver models
Send us your request
Have we convinced you? If you need further information or a quote for your next machine, please fill out and submit the form below. Our sales staff will contact you shortly to answer your questions.
Where we are
Massenza S.r.l.
Head office and factory:
Via Bologna, 12 - 43036 Fidenza (Parma), Italy
Telephone: +39 0524 202811
Fax: +39 0524 530205